Your new interactive and customisable sales channel
Discover how easy it is to engage customers and optimise their shopping experience.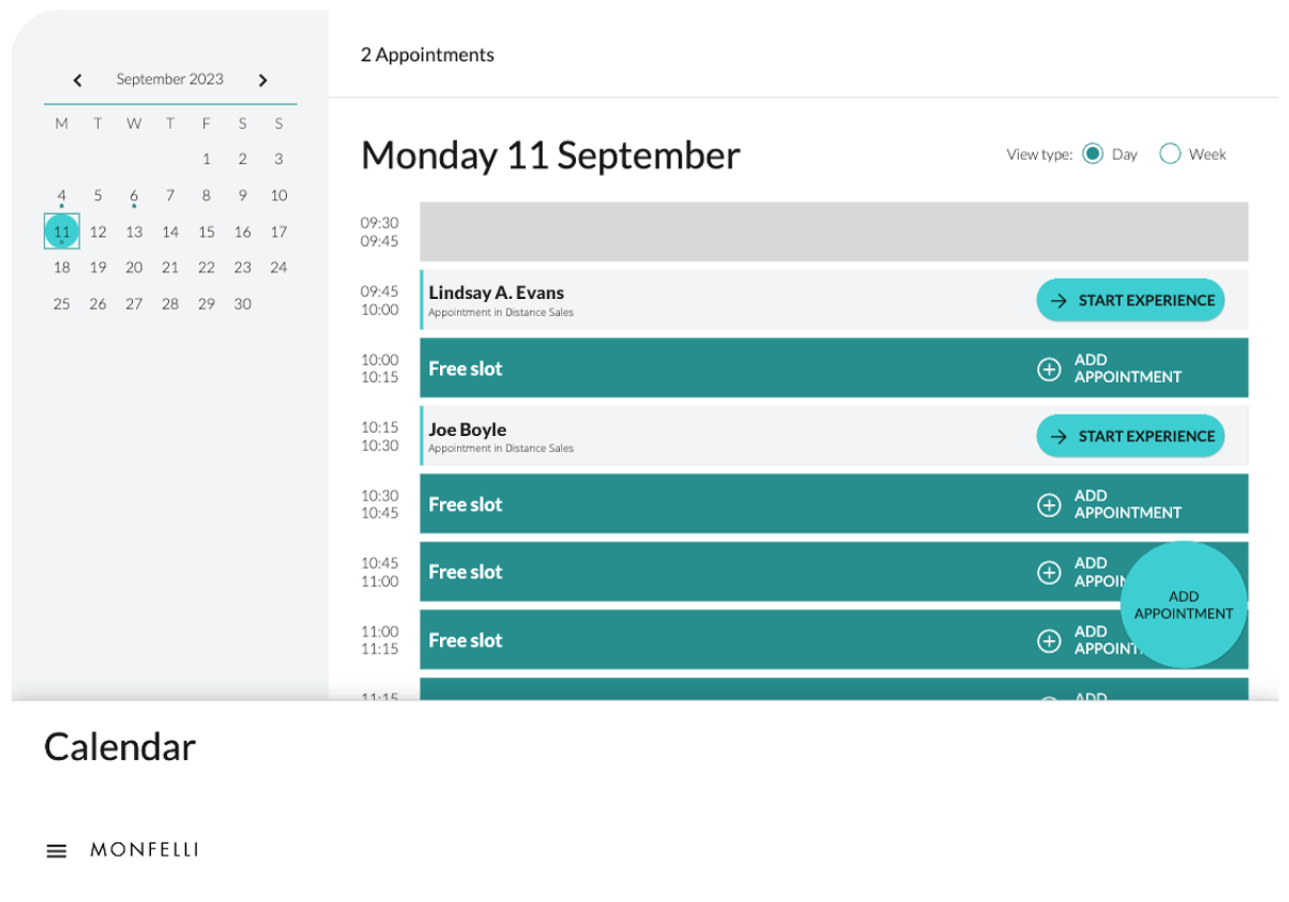 Appointment Scheduling
Using the calendar, appointments with customers can be easily and intuitively managed with their duration customised to best optimise customer service.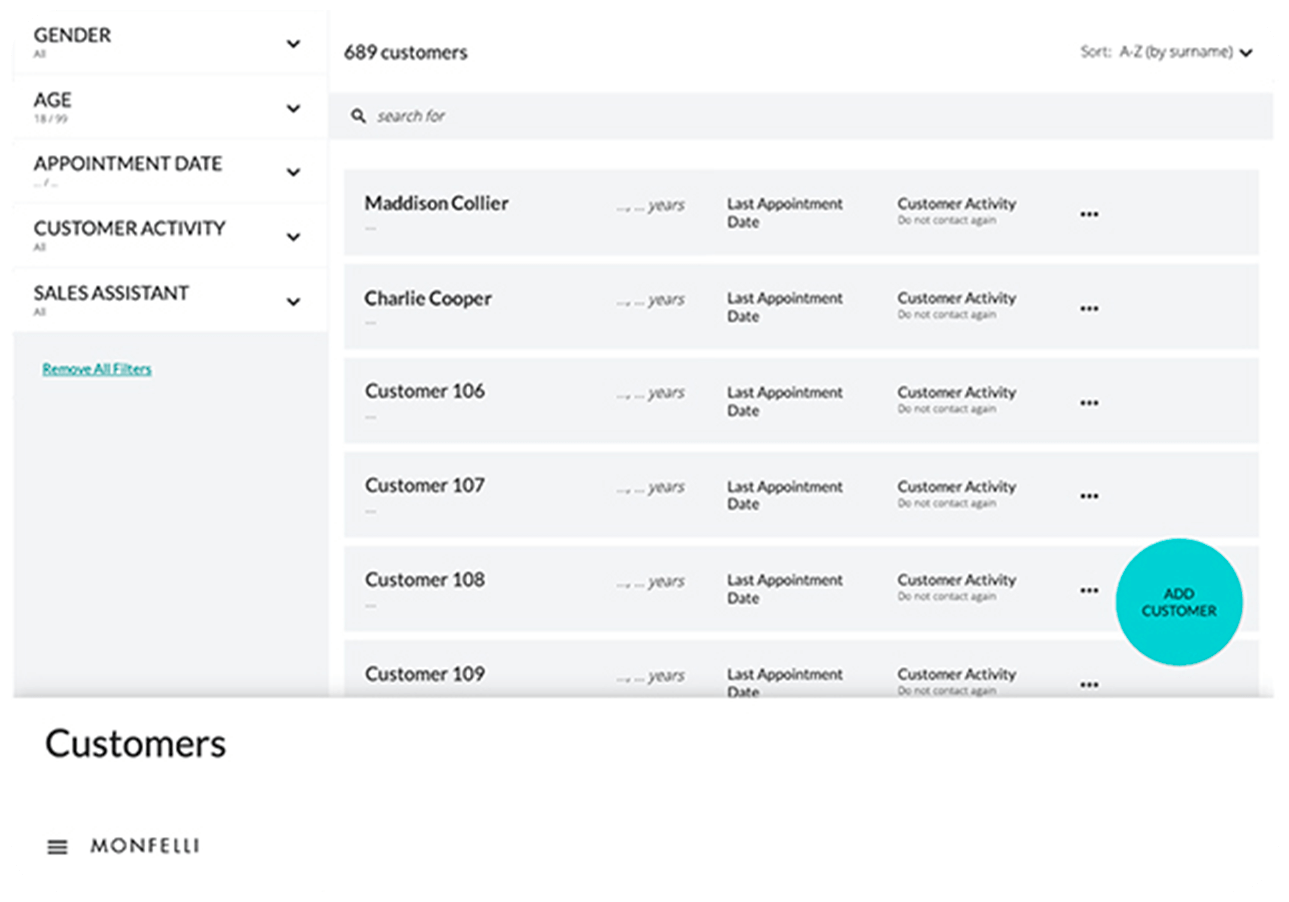 Data integration
Without leaving the platform, you can access customer data from the company CRM. This makes it easy to prepare for each appointment by analysing preferences and previous order history.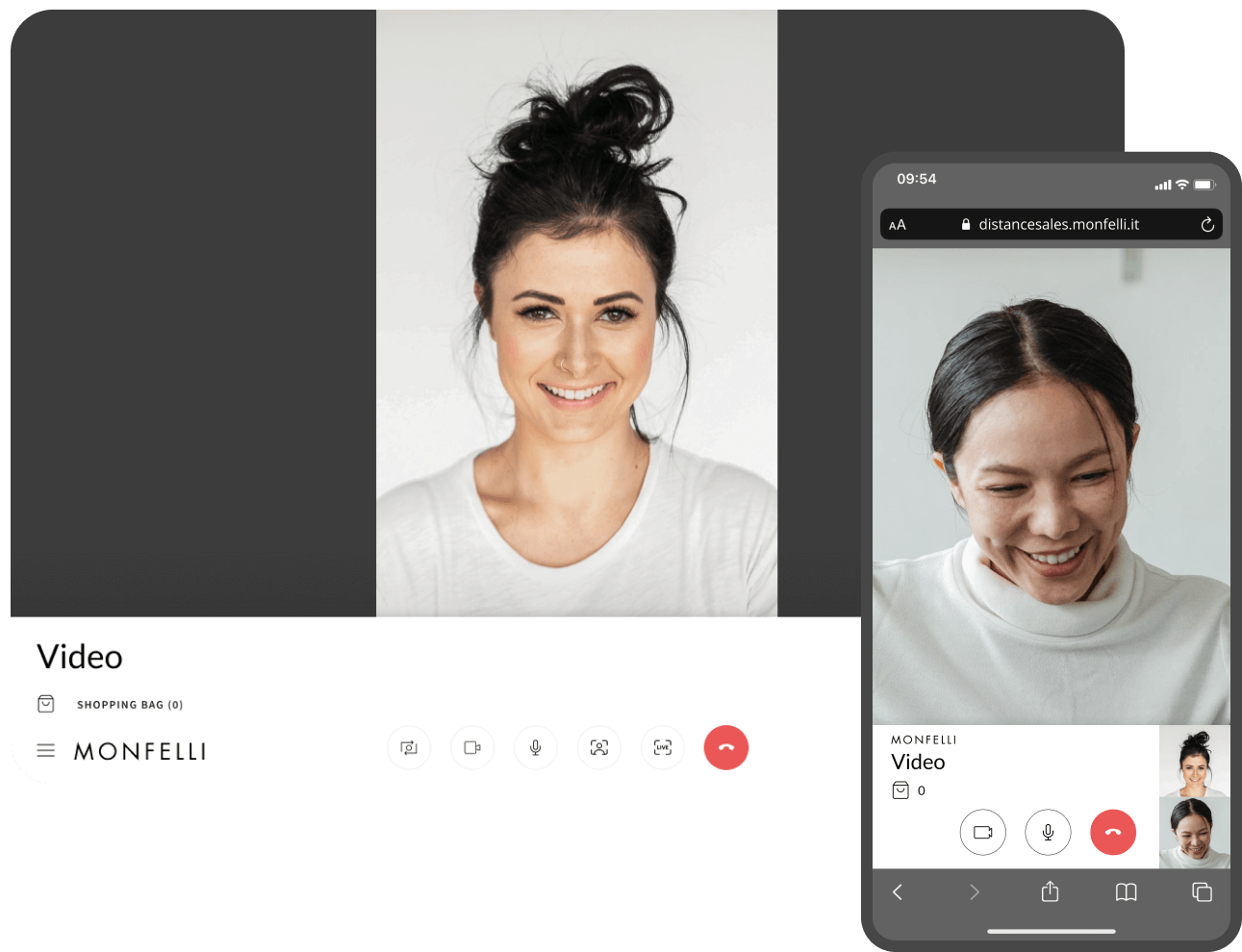 Reception
The digital sales process replicates the in-store experience: making the customer feel welcome, thanks to the added value of human interaction.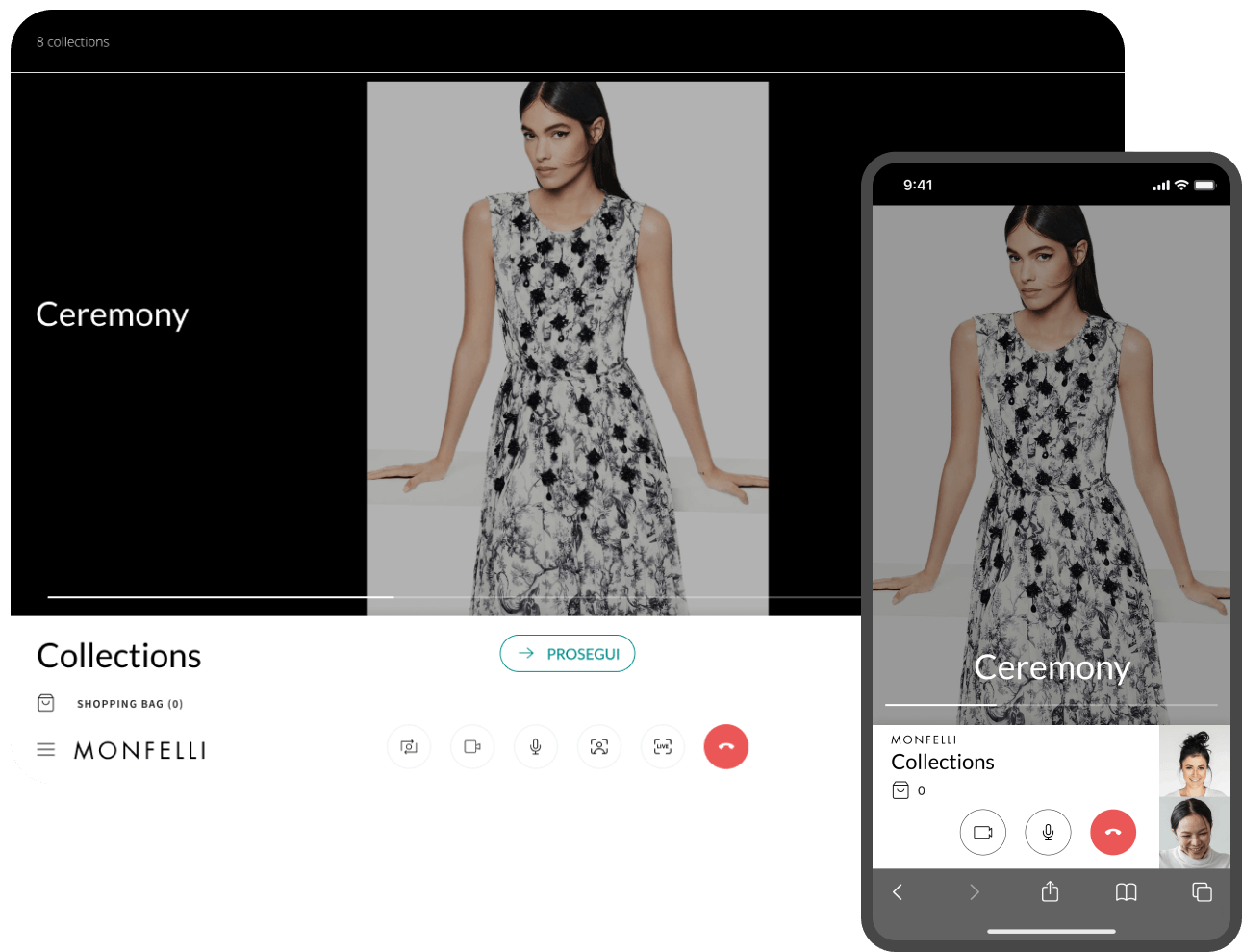 Browsing
The Sales Assistant interacts with the customer: through open questions and assisted navigation they explore requirements, and narrow into the sale, using interactive content, such as videos and 3D renderings.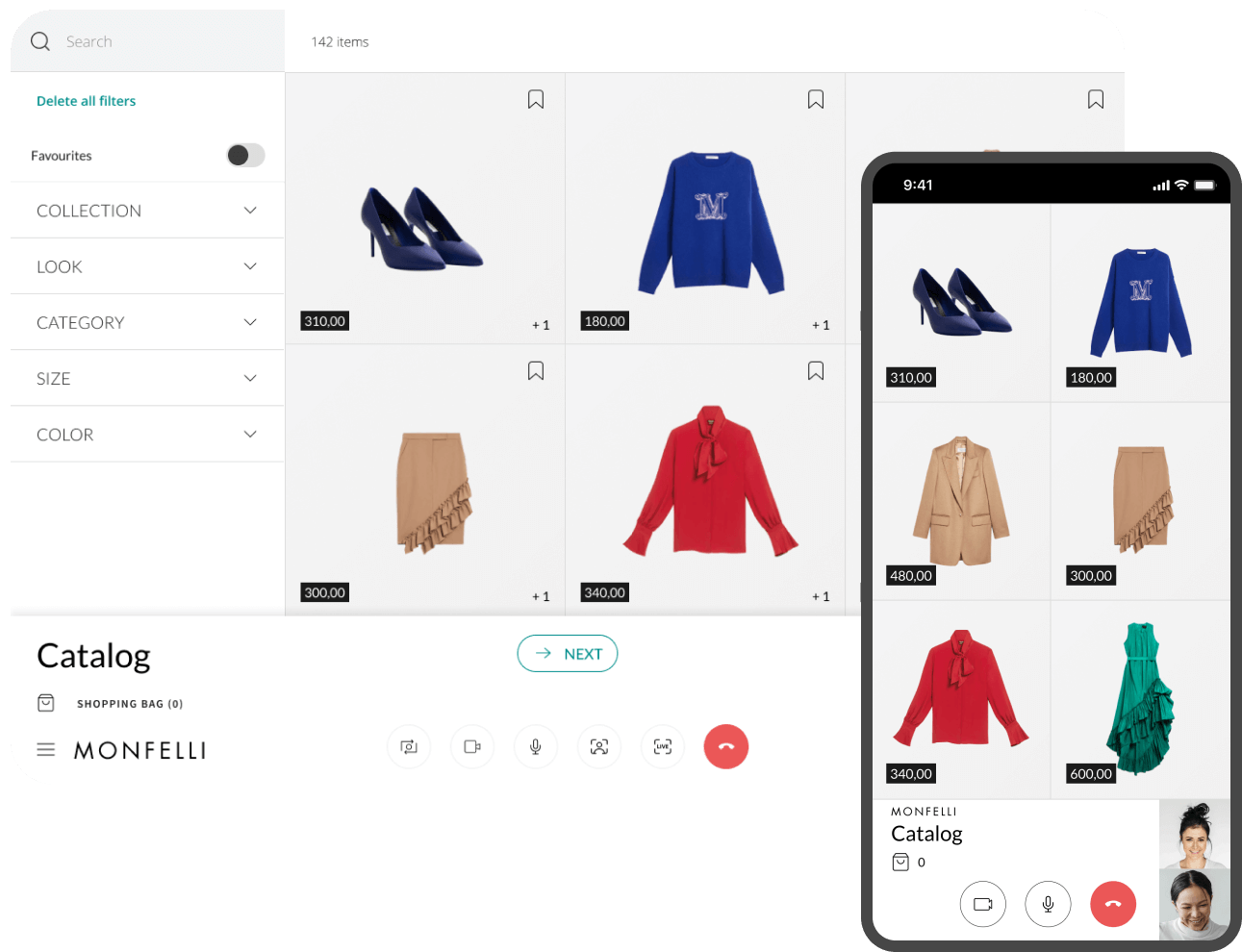 Objections management, upselling and cross-selling
Assistance is given in real-time: during the live session, the Sales Assistant answers the customer's queries, clarifies any questions and proposes the most suitable items to complete the sale.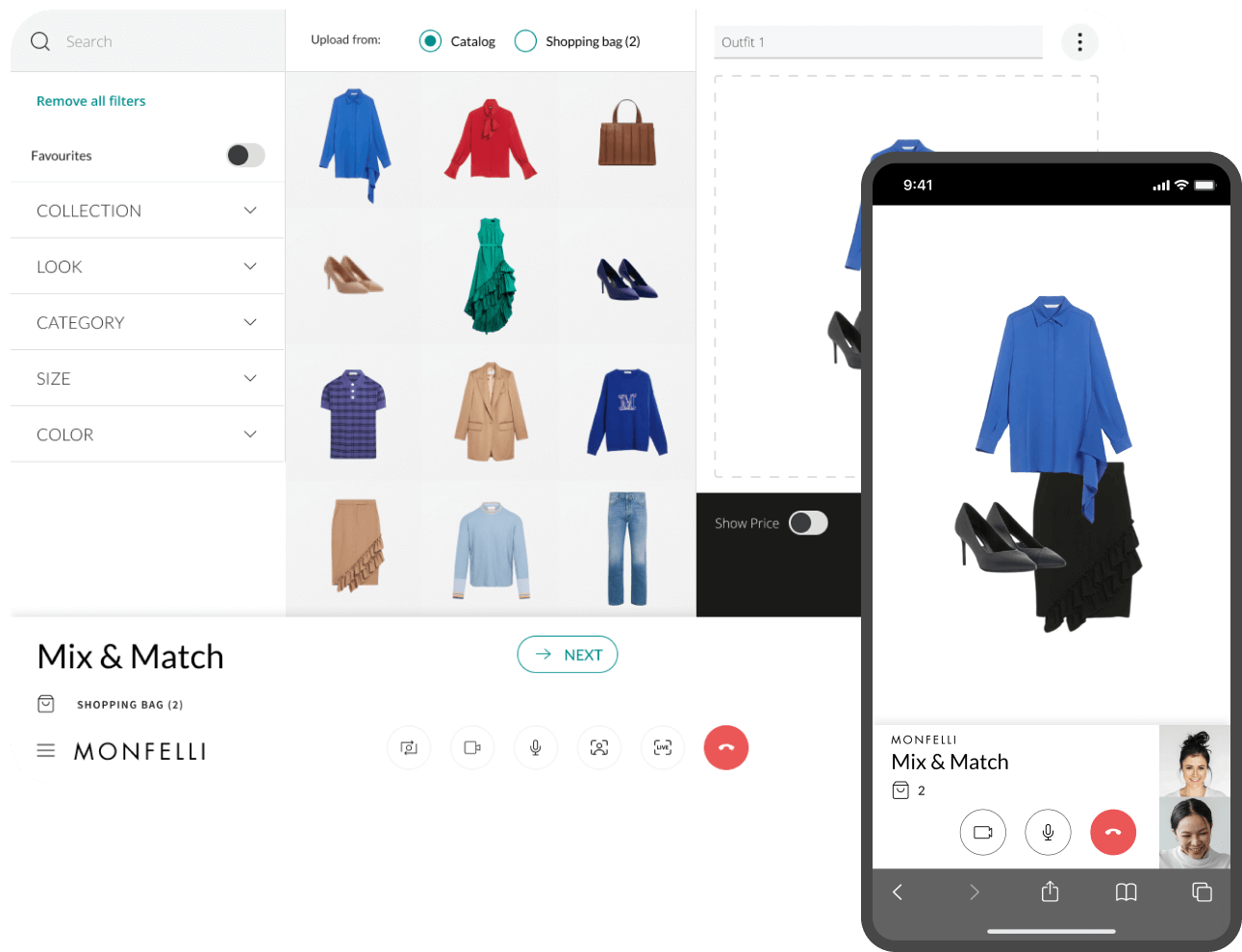 Offer
The sales assistant builds a tailor-made offer for the customer: for example, in the case of a clothing brand, they can suggest outfits using the Mix & Match function, whilst a digital dealership can configure a car in real-time.
There is a vast range of possibilities and these can be customised in line with business needs.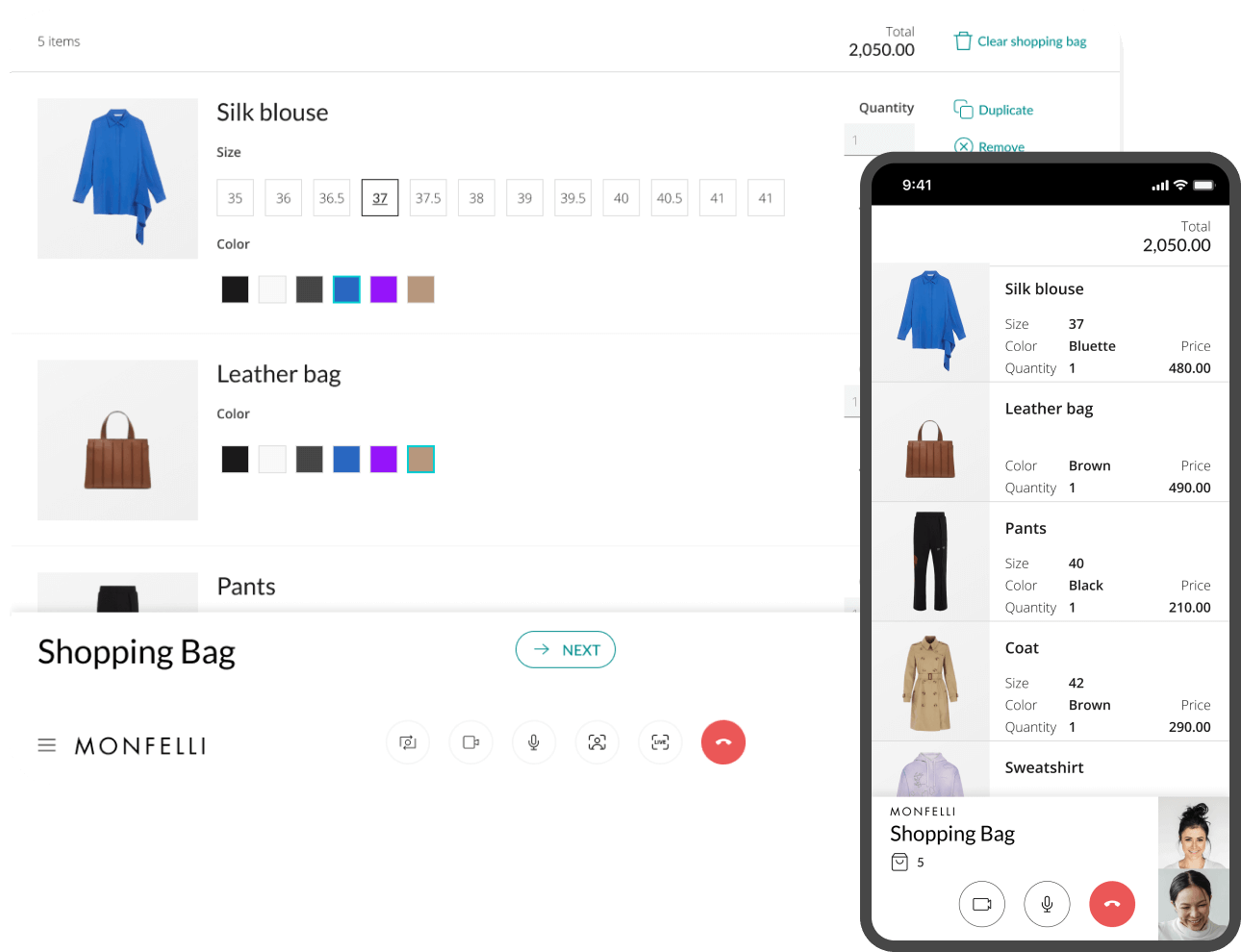 Closing, payment and farewell
The Sales Assistant supports the customer at the end of the Live experience, continuing to assist, including the payment phase: the platform guarantees maximum security of the customer's data, which are not visible to the Sales Assistant.
Fashion
Automotive
Beauty
Jewelry
The next evolution of fashion retail
With Distance Sales you offer a customer experience as in-store, from home, with a personal stylist always on hand to create outfits in real time.
Guide customers to choose their new car
With fewer and fewer branches throughout the country, Distance Sales allows you to
Each appointment will be a tailor-made beauty consultation
Make the presentation of make-up collections and the launch of new lines easier and more efficient by offering your customers personalised advice.
Offer a luxury experience online too
Increase the frequency of engagement with your customers: with Distance Sales you can propose and schedule appointments to present new jewellery collections.