The next evolution of fashion retail
With Distance Sales you can offer a customer an "in store" experience, from the comfort of their own home, with a personal stylist always on hand to create outfits in real time.
Benefits for customers and for your brand
In an ever-evolving market, change is not an option, but a necessity. The time has come for a new shopping experience for your brand, with a new retail contact and sales channel.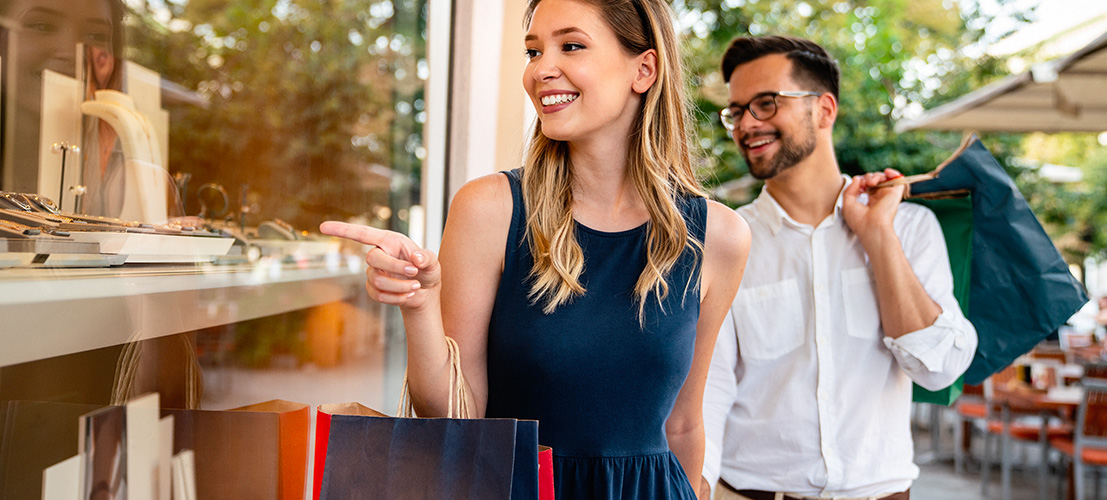 Benefits for customers and for your brand
With Distance Sales, you can combine a premium shopping experience with direct purchasing.
Your customers will experience the added value of a one-to-one interaction with Sales Assistants, from the comfort of their own home, while your sales team can maximise their capabilities through a centralised, and tailor-made sales process.
With access to the product catalogue and CRM, your sales assistants can guide customers with their choices in their choice and create customised outfits with the Mix & Match function.
It is also possible to create a truly interactive experience, transferring the Live Commerce session to a smartphone to show the garments displayed in the shop, as you would in the actual store. Customer support also continues in the payment phase and as a result greatly increasing conversion rate.
Distance Sales Functions for Fashion Retail
Multiple engagement dynamics

Customers can accept an appointment sent by the sales assistant or use the QR code at the point of sale.

Mix & Match

Real-time outfit creation, based on customer needs and preferences.

Artificial Intelligence

The platform helps maximise engagement and sales by suggesting the Best Next Action to the Sales Assistant, based on the customer profile and purchasing history.
The results of Distance Sales
Find out how many customers have already integrated Distance Sales into their brand experience.
Charlott'
With 1,300 Sales Assistants in France, 180,000 hostesses and 1.5 million customers, this French lingerie and clothing brand chose Distance Sales to offer a complete and seamless Live Shopping process for both sellers and buyers.
Cosnova
This major German cosmetics group, selling in more than 80 countries, used Distance Sales to launch a new cosmetics collection, La Manufacture, into the German market. Live beauty consultations, which could be accessed via a QR code printed on the free samples, increased customer engagement.
Machine-A
With Distance Sales we helped this luxury clothing brand to offer a true VIP 'concierge' service, especially in Asian markets where the brand has no boutiques in the territory.
Bonastre
In just a few days, we integrated Distance Sales with a Shopify e-Commerce store and the different payment systems available at checkout to enable us to offer customers a personalised, shop-like experience.
Autonova
Distance Sales is used to enhance the sales of both new and second-hand cars, to facilitate customer contacts and to optimise the closing times for contracts and after-sales services.
Shamballa Jewels
Thanks to the introduction of Distance Sales, this premium jewelry brand has dramatically increased sales by reducing the number of customers who abandon the purchase process while receiving advice regarding order creation.